Back
Heroic cycling
Tuscany has always been a land for cycling. Thanks to its captivating white roads, cycling here seems to be something from times gone by... heroic, made of effort and memory. For those who love moving around on two wheels, October 5, 1997 is not just an ordinary date; on that day, perhaps to some extent as a joke, 92 pioneers launched what is now the most famous vintage bike race in the world.
A great deal of road has been covered since then and, every year, more and more people meet on the first Sunday of October to participate in the L'Eroica event. Gaiole in Chianti is the place of departure and arrival, with a distance of 209 kilometres and an altitude difference of 3000 metres between Chianti, Crete Senesi and Val d'Orcia, strictly tackled on bicycles that bring to mind a similar, dusty type of cycling.
L'Eroica also means food and tradition; in the refreshment areas dotted along the way, cyclists find comfort in a dish of ribollita (Tuscan bread soup) and a glass of wine, in a festive atmosphere of sharing.
Since 2007, those same roads have also been used for professional cycling. With departure and arrival in Siena, because of its uniqueness, the Strade Bianche road bike race has already become an event not to be missed on the international calendar and is a return to the very essence of cycling.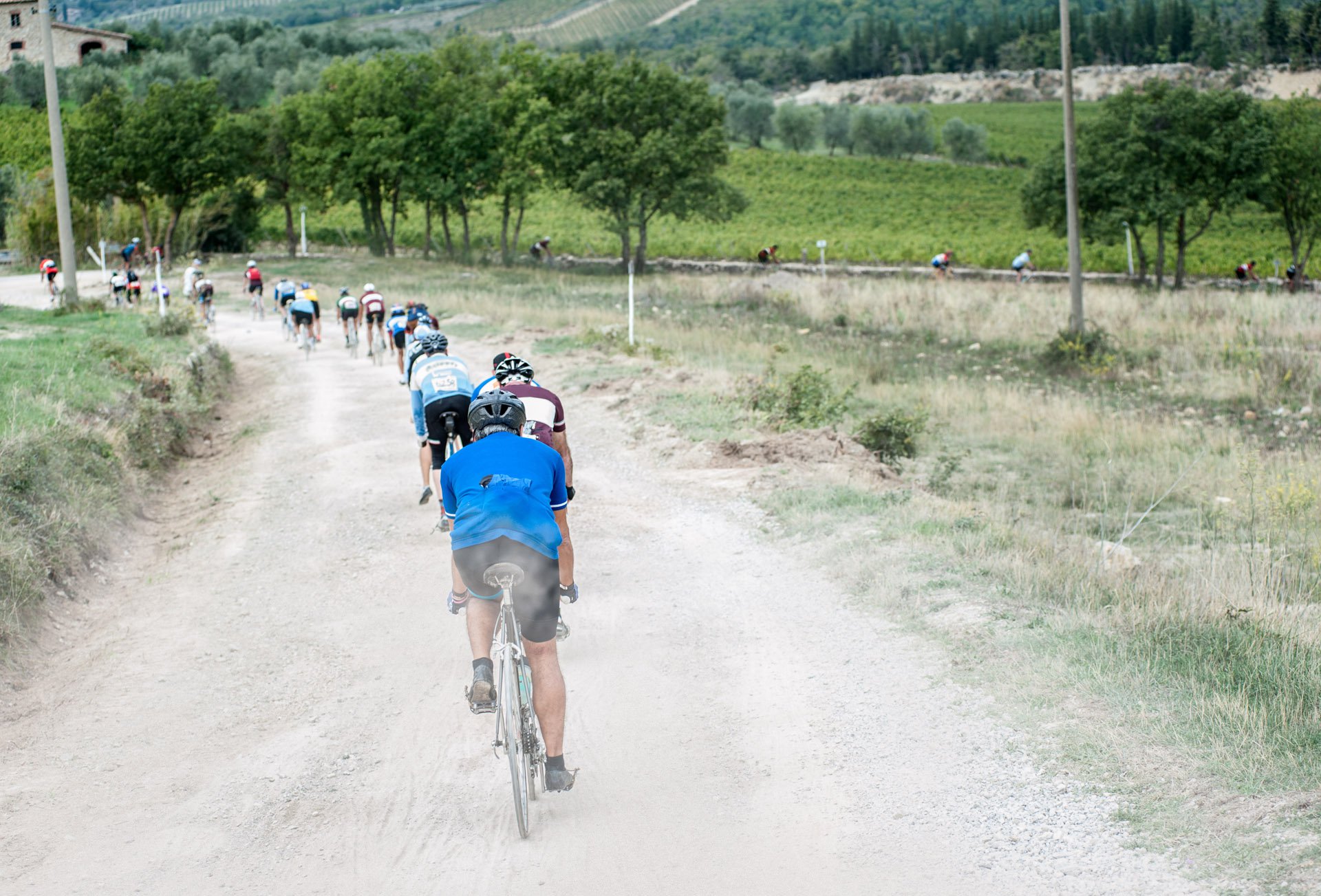 The cypress is undoubtedly one of the undisputed symbols of the whole of Tuscany and in particular of the landscape in the Val d'Orcia