Back
Val d'Orcia, a landscape worthy of a film
The breathtaking landscapes of the Val d'Orcia and its splendid villages have been the setting for successful film productions for many years.
Who does not remember Ridley Scott's famous scene of the Elysian Fields in The Gladiator, shot in the hills near San Quirico, where the landscape of the Val d'Orcia can be seen in all its uniqueness?
Some of the most touching scenes from Anthony Minghella's film The English Patient were shot in the monastery of Sant'Anna in Camprena, near Pienza. The former Olivetan monastery is a place rich in history and spirituality, with a refectory embellished with a wonderful cycle of frescoes by Il Sodoma.
In Pienza, on the other hand, in 1968 Zeffirelli shot his Romeo and Juliet and in 1971 his Brother Sun, Sister Moon.
The Val d'Orcia, with Pienza and nearby Montepulciano in Valdichiana, have also been the location of more recent films such as New Moon in the Twilight Saga and the TV series Medici.
These are just some of the most famous films that have been shot in the valley. It would be impossible to list them all!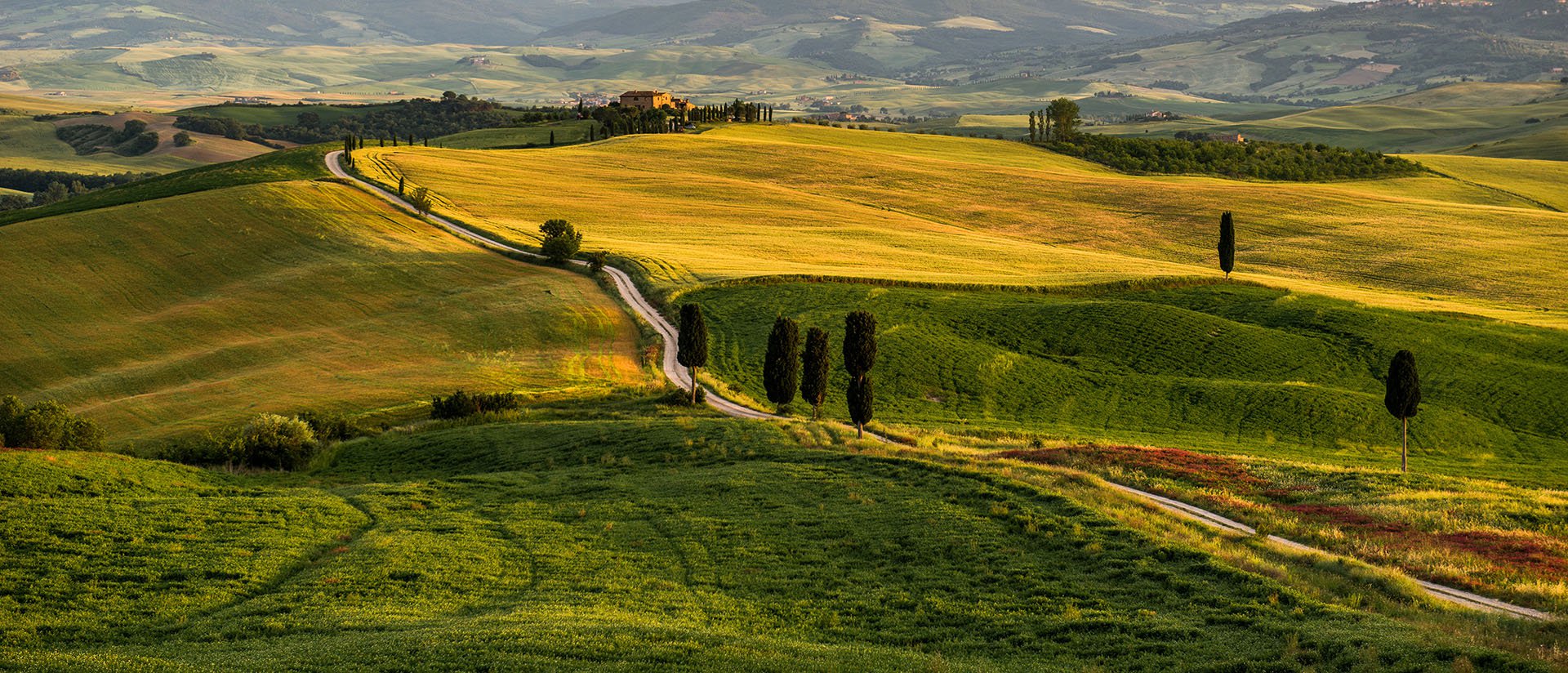 Tuscany has always been a land for cycling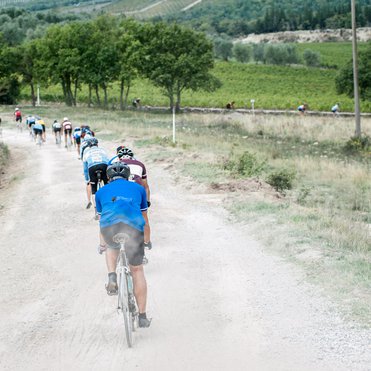 The cypress is undoubtedly one of the undisputed symbols of the whole of Tuscany and in particular of the landscape in the Val d'Orcia